Minisoft Announces Partnership with Acumatica
Acumatica Cloud xRP Platform users can now leverage eFORMz to enhance their existing business process
SNOHOMISH, Wash.—April 16, 2020—Minisoft Inc., a leading provider of forms generation, document application development, transactional email, transactional two-sided label and multi-carrier shipping solutions, is pleased to announce that it is partnering with Acumatica, the world's fastest-growing cloud ERP company. Acumatica Cloud xRP Platform users can now leverage eFORMz, Minisoft's powerful forms generation solution for formatting, personalizing and delivering application output, to enhance their existing business process and increase operational efficiencies.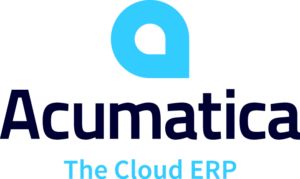 About Acumatica
Acumatica is a company on a mission. We are a leading innovator in cloud ERP with customers located around the world. But don't take our word for it — read what analysts like Gartner and Nucleus Research have to say about us.
Acumatica ERP delivers adaptable cloud and mobile technology with a unique all-inclusive user licensing model, enabling a complete, real time view of your business anytime, anywhere. Through our worldwide network of partners, Acumatica provides the full suite of integrated business management applications, including Financials, Distribution, Manufacturing, Project Accounting, Field Service, Commerce Edition, Construction Edition, and CRM. There is only one true Cloud ERP platform designed for mid-sized customers – Acumatica.
Acumatica is owned by EQT Partners, one of the world's leading investment companies. EQT acquired Acumatica through the same investment vehicle that holds IFS (Fund VII, IGT Holdings). The IFS-Acumatica partnership forms a global cloud ERP powerhouse.

About Minisoft
Headquartered in Snohomish, Washington, Minisoft is a worldwide leader in developing and delivering forms and label generation, transactional email and multi-carrier shipping solutions. Minisoft also provides connectivity and middleware tools for legacy business systems such as IBM iSeries and Hewlett Packard. Since 1983, Minisoft has prided itself on providing innovative software technology. Driven by the experiences and feedback of our customers, Minisoft continues to affirm its mission of delivering superior software solutions.
eFORMz is a registered trademark of Minisoft. All other trademarks are the property of their respective owners. The owners of the trademarks herein are not associated with, and do not sponsor or endorse, Minisoft or its products.