Ship Smarter
DuplexPackSlip transactional laser forms make use of patented
DuplexPackSlip®
tear strip technology, which means you receive all of the business process benefits of using a DuplexPackSlip transactional thermal label.
Sell More
Use the package you already ship as a vehicle for selling more. With DuplexPackSlip transactional forms and labels, every customer order can generate new sales while reinforcing a retailer's brands and enhancing the customer experience.
The DuplexPackSlip® Mini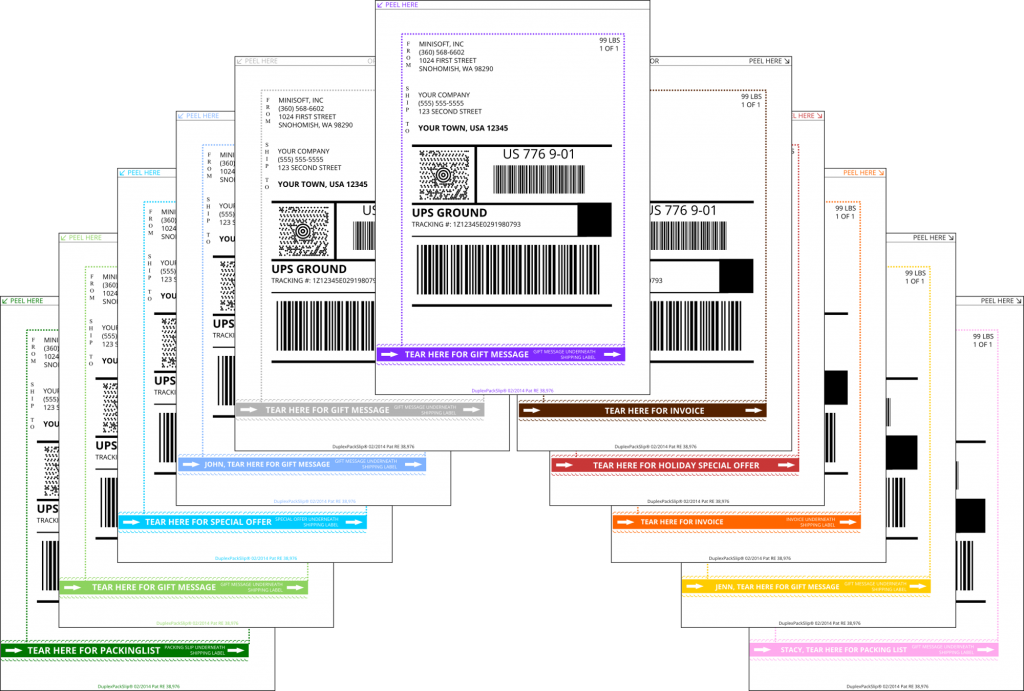 Based off of the A5 paper size, the DuplexPackSlip Mini features a 4.25in x 6in printing space for the shipping label and packing slip. Accessible by an easy-to-tear perforation, the packing list is printed on the back of the label. As with all DuplexPackSlip laser labels, the colors and margins are completely customizable. Any logos or colors can be pre-printed or dynamically printed depending on your needs or preferences.